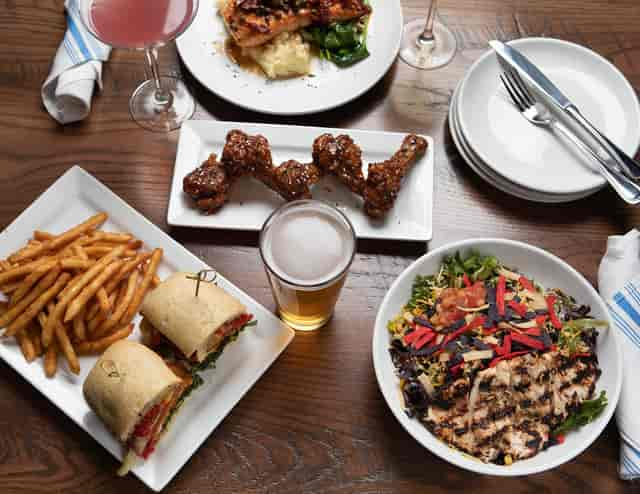 Catering
Catering
Let Sitting Duck Tavern take care of all the work for your next party, business meeting, or any event. Our chef can help arrange the perfect menu for your gathering whether you require a casual lunch, want a sampling of appetizers, or are planning to serve a full multicourse dinner? Check out our menu that features a selection of food ranging from our bestselling Duck Wings, to the Beef Tip Dinner marinated and fire grilled...

Catering can be arranged both at Sitting Duck Tavern, or off-site at your home, office, or another venue. Our private dining area is an excellent space to host a smaller, semi-private gathering with you and your guests. If you need a larger space, rent the entire tavern for your guests' complete access to the bar, open floor plan, and various dining areas.
Catering Inquiry
Please use our form to tell us more about your upcoming event and we'll be in touch shortly!